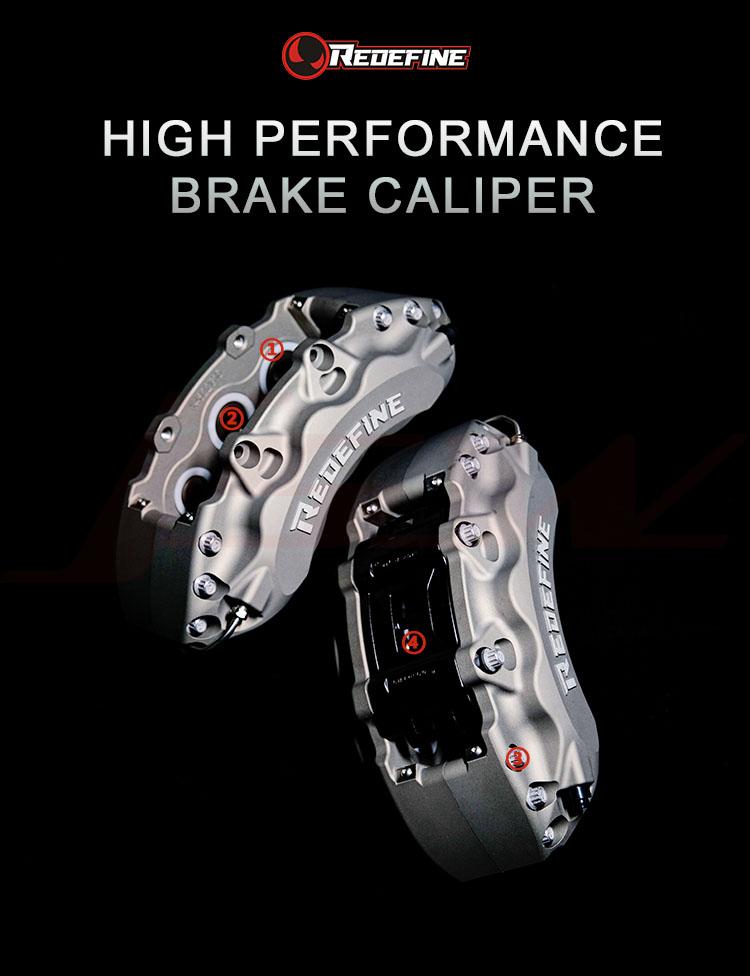 aviation aluminum alloy forging with cnc process
design for specific different vehicle models , only for tailor-made

precise distribution of clamping force
designs for the original position installation

SILICONE DUST COVER

DUSTPROOF AND DURABLE,HIGH TEMPERATURE TOLERANCE.
AVIATION ALUMINUM ALLOY PISTON

HARD OXIDATION TREATMENT, LIGHTER AND MORE WEAR-RESISTANT
FIXED WITH BOLTS

REDEFINE IS FIXED WITH HIGH-STRENGTH BOLTS FOR BETTER STABILITY.
OFF-ROAD SPECIAL COVER

OFF-ROAD SPECIAL COVER TO PREVENT STONES FROM FALLING INTO.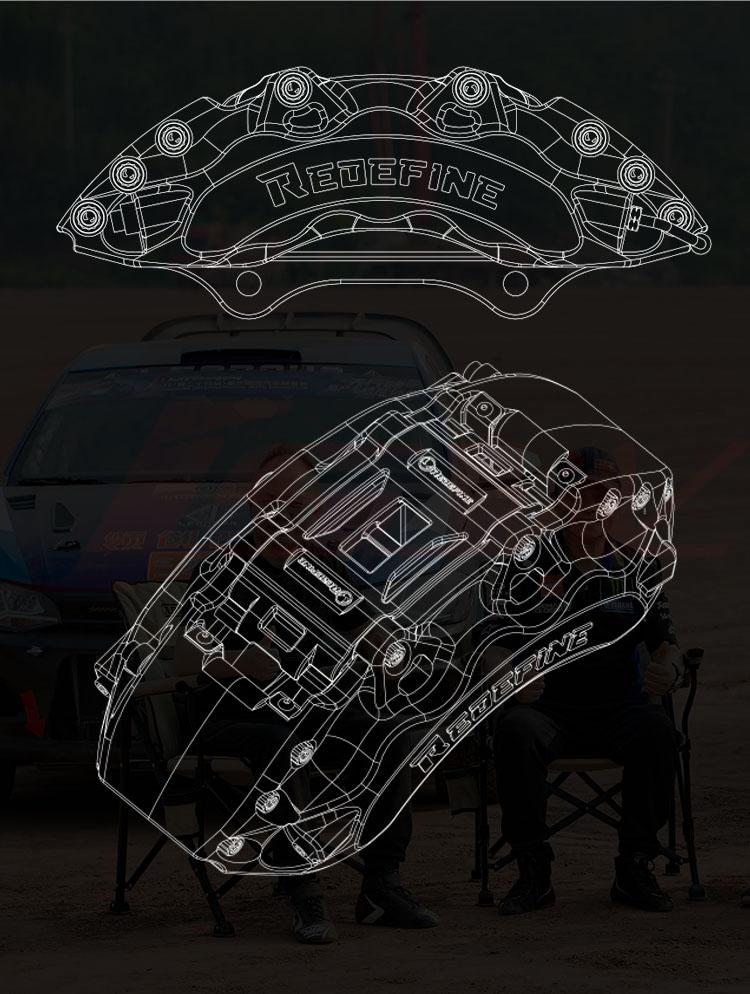 REDEFINE High Performance Multi-Piston Brake Caliper is tailor-made for specific different off-road vehicles to meet braking performance at the same time, it's also suitable for off-road harsh driving environment .