Chengdu JSW participated in the 2023 Annual Work Conference and Automobile Braking System Related Group Standards Meeting held in Hangzhou
From November 9th to 10th, 2023, the 2023 Annual Work Conference of the Braking System Professional Committee of the China Association of Automobile Manufacturers and the Standards Meeting of Braking System Related Groups were held in Hangzhou by the West Lake.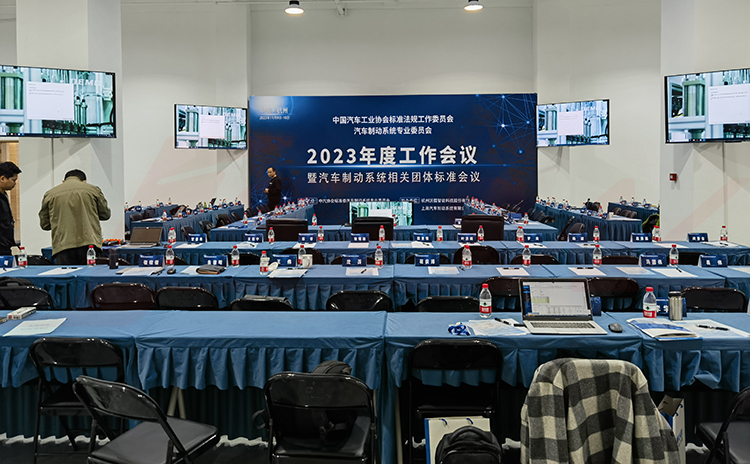 From OEMs such as BAIC, FAW, SAIC, Pan Asia, Great Wall, Geely, Changan, GAC, JAC, Chery, Ideal, Xpeng, Jidu, SAIC Brake, Chengdu Jiswei, Feige Technology, Hengchuang Zhixing , Suzhou Bosch, Zhejiang Asia Pacific, Wanan Technology, Wuhu Bethel, Hexin, Jiongyi Technology, Coordinate System Technology, Jilin Aowei, Ruilicome, Jiangsu Hengli, Shandong Xinyi, Zhuhai Greili and other brake parts Suppliers include equipment and testing institutions such as Hangzhou Wolei, Haonai Electronics, China Automotive Research Institute, China Automotive Research Center, Shanghai Automotive Inspection, Xiang Automobile Inspection, and scientific research institutes such as Shanghai Jiaotong University Chongqing Research Institute and more than 80 industry professionals from 38 units. Experts and representatives attended the meeting.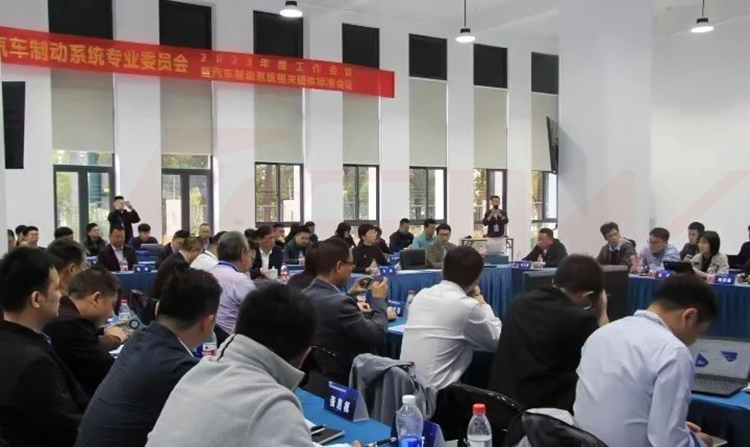 As a domestic manufacturer of multi-piston fixed clamps, Chengdu Jiswei Brake has passed ISO9001 quality system certification, and REDEFINE steel throat has also obtained CQC product certification. More than 20 years of experience in the racing and modification industries have laid a solid foundation for the development and production of calipers. As a leading company in high-performance braking, Chengdu Jiswei participated in the discussion at this conference.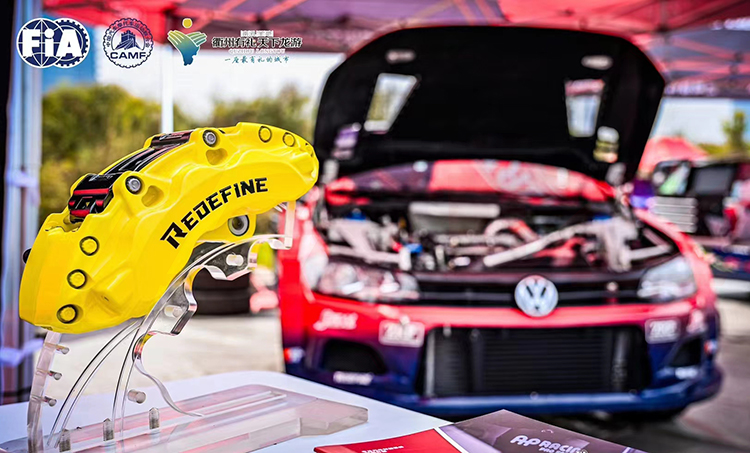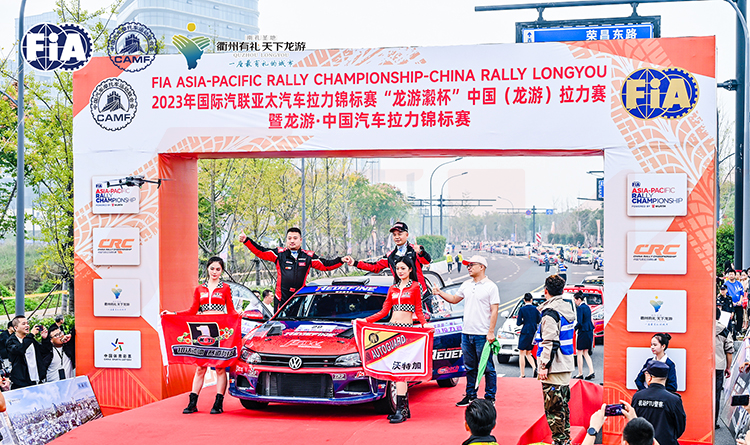 This meeting carried out "Performance Requirements and Bench Test Methods for Passenger Car Electromechanical Brake Caliper Assembly", "Durability Requirements and Bench Test Method for Passenger Car Electromechanical Brake Caliper Assembly" and "Light Vehicle Brake Project establishment and demonstration work for three group standards "Particle Emission Bench Test Method".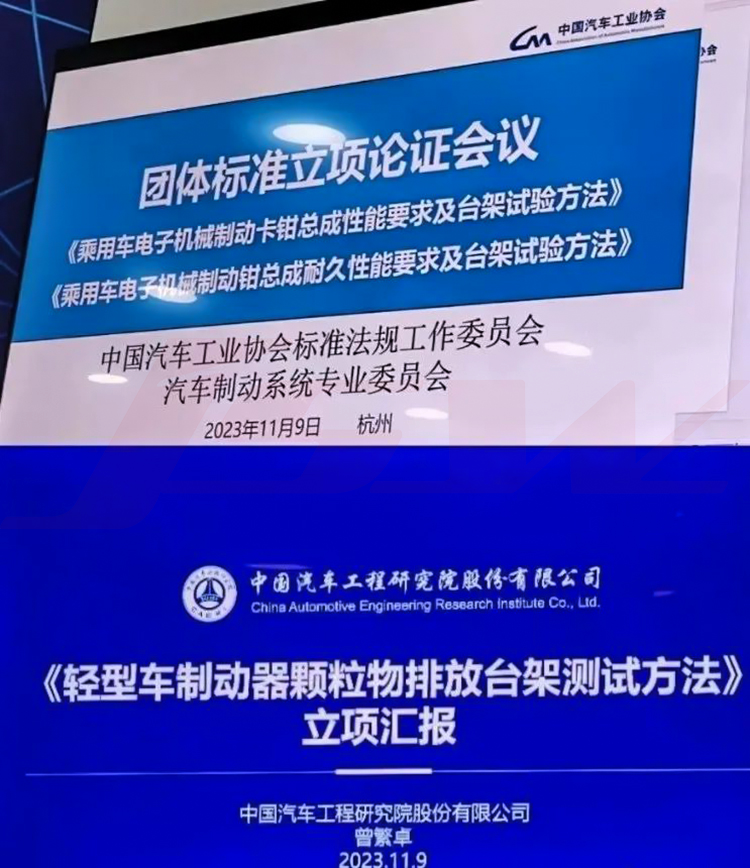 After rigorous review, demonstration, and question-and-answer sessions by experts from the Braking Special Committee, and discussions at a closed-door meeting of the expert group, a comprehensive review was conducted from multiple dimensions such as necessity, rationality, feasibility, technical support, work plan, and funding sources. After evaluation, it was unanimously agreed to pass the project demonstration of three group standards!
The "Performance Requirements and Bench Test Methods for Passenger Car Fixed Brake Caliper Assembly" group standard drafted by China Automotive Research Institute and jointly drafted by more than 20 participating units including BAIC Motor has lasted 18 years since the project was officially launched in April 2022. For more than a month, a total of 6 discussions and opinion reviews were conducted offline and online, and after verification by performance testing, it finally reached the sprint stage of reporting and criticizing.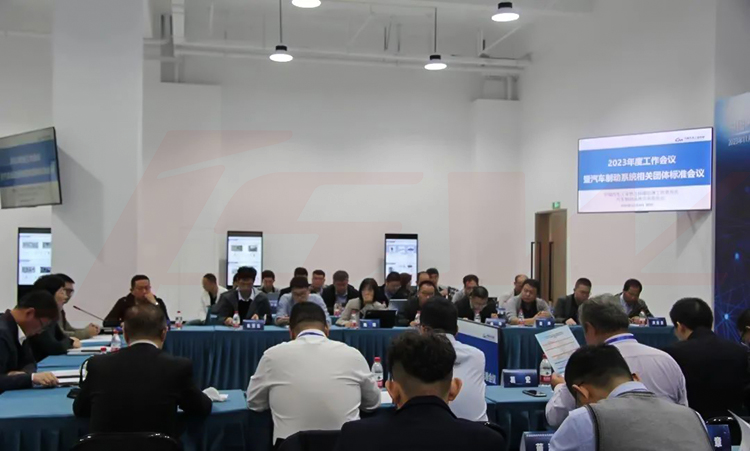 After thorough, detailed and rigorous review by industry experts, the company successfully passed the review process and received warm applause and congratulations from everyone! This standard quickly fills the industry gap in performance standards for fixed brake caliper assemblies, and provides reliable technical standard support and basis for the industry's technological progress and products to move towards high-end products!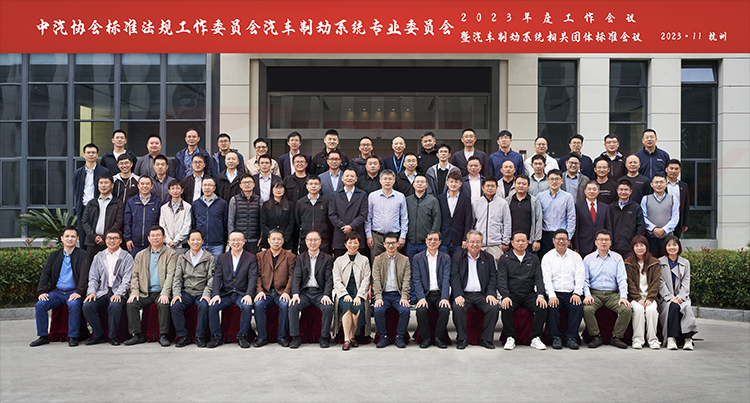 I am honored to attend and witness this industry event. I also hope that the results of this highly valuable conference can be efficiently implemented and quickly transformed into scientific and technological productivity under the leadership of the association, so as to provide full support and support for promoting technological progress in the automotive industry. Contribute with all your heart!